Our People

Enterprise for a Sustainable World has assembled an experienced team of officers, staff, consultants, and board members who bring the full range of knowledge, skills, and capabilities needed to effectively pursue sustainable enterprise around the world.
OFFICERS & STAFF

Stuart L. Hart – President & Founder
Gordon Enk – Co-founder
Andréa Shpak – Director, BoP Global Network
Priya Dasgupta – Director, Strategic Initiatives
Fernando Casado Cañeque – Associate Director, BoP Global Network

Dan Denison – IMD, Switzerland & Denison Consulting
Gordon Enk – Gordon Enk & Associates
Jac Geurts – Tilburg University, the Netherlands

CONSULTANTS

Vipul Arora - Solaron, India
Julie Battle – Marketing & Communications
Fernando Casado Cañeque - Centro de Alianzas para el Desarrollo, Spain
Priya Dasgupta - Emergent Institute, India
Ram Nidumolu - Innovastrat
Susan Svoboda - Realia Group
Xiaojian You - China Social Innovation Foundation
PARTNERS
We collaborate with a number institutions and organizations, including:

BoP Protocol
Cornell Center for Sustainable Global Enterprise
China Social Innovation Foundation
Denison Consulting
Global Social Impact
Emergent Institute
Realia Group
Solaron Sustainability Services
Three Headed Lion
Tilburg University
Twynstra Gudde
William Davidson Institute


Building on its Global Network of partners, ESW is focused on building a presence in key regions of the world, including India, China, and Brazil. Regional workshops are held with partners in these key regions to introduce business leaders to ESW's approach to sustainability and the full range of capabilities offered by its staff, board, and partners around the world.
---
Stuart L. Hart – President & Founder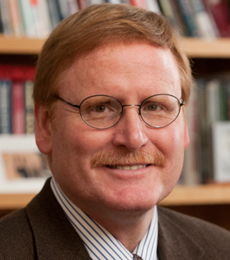 Dr. Stuart L. Hart [see StuartLHart.com] is the President and Founder of Enterprise for a Sustainable World (ESW).
He is also the Samuel C. Johnson Chair in Sustainable Global Enterprise at the Johnson School of Management and Founder of the Center for Sustainable Global Enterprise at Cornell University. Previously he was the Hans Zulliger Distinguished Professor of Sustainable Enterprise at the Kenan Flagler Business School and Founder of the Center for Sustainable Enterprise at the University of North Carolina. He was also the Founding Director of the Corporate Environmental Management Program at the University of Michigan (now the Erb Institute's Dual [Master's] Program).

Stu is one of the world's leading authorities on the implications of environment and poverty for business strategy. He has published over 70 papers and authored and/or edited seven books, with over 10,000 Google Scholar citations. Hart wrote the seminal article "Beyond Greening: Strategies for a Sustainable World," which won the McKinsey Award for Best Article in the Harvard Business Review in 1997, and helped launch the movement for corporate sustainability. With C.K. Prahalad, he also wrote the path-breaking 2002 article, "The Fortune at the Bottom of the Pyramid," which first articulated how business could profitably serve the needs of the four billion poor in the developing world.

His best-selling 2005 book, Capitalism at the Crossroads (Wharton School Publishing) was recognized by Cambridge University as one of the top 50 books on sustainability of all time. A third edition of the book was published in 2010. With Ted London, Hart is also the author of a newly released book entitled Next Generation Business Strategies for the Base of the Pyramid. In this book, Hart and other leading BoP thought and practice leaders show how to apply second-generation BoP innovations, techniques, and business models to build successful and sustainable BoP businesses.

He has served as consultant, advisor, or management educator for dozens of corporations and organizations including Dupont, S. C. Johnson, General Electric, Baxter Healthcare, Wal Mart, the World Economic Forum, and the Clinton Global Initiative. He is an internationally recognized speaker and has delivered hundreds of keynote addresses on the topic of sustainable business around the world.

Stuart Hart earned his Bachelor's degree from the University of Rochester (General Science), Master's degree from Yale University's School of Forestry and Environmental Studies (Environmental Management), and Ph.D. from the University of Michigan (Planning and Strategy).
--- TOP ---
Gordon A. Enk – Co-Founder
Dr. Gordon A. Enk is the co-founder of Enterprise for a Sustainable World. He is also the Principal of Partners for Strategic Change and the President of the Research and Decision Center. His experience includes: Creating the Center for Economic and Environmental Studies at the Institute on Man and Science (Rensselaerville, NY); Serving as the Director of New Product Development and New Ventures at International Paper Co.; Leading the Strategic Services Division as a Vice President of H. A. Simons, Ltd. (Vancouver, BC); Serving as the Vice President of Strategy and New Venture Development at Industra, Inc. (Seattle, WA).

He has also led major efforts focused on developing an understanding of how to develop a participatory process of strategic change. He served on the Advisory Board for the Corporate Environmental Management Program at the University of Michigan and the Chairman of the Advisory Board of the Center for Sustainable Enterprise at the University of North Carolina. He has been an Executive-in-Residence while teaching at the University of Michigan and taught courses on Sustainable Enterprise at the University of Washington, University of Michigan and the University of North Carolina. He currently serves on the Advisory Board of the Center for Sustainable Global Enterprise at the Johnson School of Management at Cornell University.

He received his Bachelor's degree from Ripon College and his Master's and Ph.D. degrees from Yale University.
--- TOP ---
Andréa Shpak – Director, BoP Global Network
Andréa Shpak is the Director of the BoP Global Network for Enterprise for a Sustainable World. She is also the President of Global Social Impact (GSI), an indendent, non-profit organization focused on the promotion of social and sustainable enterprise in Brazil. Previously, she spearheaded an initiative at the William Davidson Institute (WDI) to expand its activities into Brazil. In this role, Andrea lead the WDI Social Enterprise activities in the country and developed relationships with corporate, governmental and NGO organizations to support WDI's growth in the region.

Prior to joining WDI, Andrea worked for more than 10 years in leading global organizations doing business in Brazil (Credit Lyonnais, IBM and Microsoft) as an IT professional and later as a manager responsible for building relationships across a diverse set of industries. Andrea also volunteers her time with the American Red Cross in Michigan and was a recipient of their volunteer of the year award in 2006 for her key role in rolling out a new ERP system and her exhaustive work in generating local resources to support Hurricane Katrina recovery efforts.


Andrea holds a BS degree in Information Technology from Mackenzie University in São Paulo, Brazil, along with a BA degree in Design and Communication from the Panamerican de Artes, also in São Paulo. She also received her MBA degree from Eastern Michigan University in Ann Arbor, MI.
--- TOP ---
Priya Dasgupta – Director, Strategic Initiatives


Chiropriya (Priya) Dasgupta is the Director of Strategic Initiatives at Enterprise for a Sustainable World. She has over seven years of experience in technology, management consulting and business development for the corporate sector and for social enterprises working with the rural and urban poor. Priya joined ESW from the World Bank where she served as a private sector development specialist.


Priya¹s experience at the BoP includes fund management and advisory services for microfinance in Africa, enterprise creation for the informal waste sector in the Philippines, Brazil and Peru, design and implementation of a pilot Ultra Poor Initiative with the largest tribal group in India, design and implementation of a Ranking System for Indigenous Groups in the Latin America and Caribbean region among others.
Priya is also the Director of Strategic Initiatives at the Emergent Institute which was formed in 2011 as an ecosystem to increase the success of "green leap" ventures. Priya holds an undergraduate degree in Electronics and Telecommunications from University of Pune and an MBA from Cornell University's Johnson Graduate School of Management.
--- TOP ---
Fernando Casado Cañeque – Associate Director, BoP Global Network

Fernando Casado Cañeque is the Associate Director of the Enterprise for a Sutainable World's BoP Global Network. A Ph.D. economist and journalist specializing in projects related to economic and sustainable development, he has worked as strategic advisor to a variety of international organizations (such as UNDP, UNIDO, UNDSD, UNEP, OECD, IADB and the World Bank) and has been the general coordinator of UNDP's Millennium Development Goals initiative in Spain. He has also worked as a Senior Consultant in the Department of Sustainable Development and Social Responsibility at PricewaterhouseCoopers (PwC) in New York.


He is author of several books on CSR and development (such as CSR in the mirror; Public-Private partnerships for Development; Public-Private Concertation for Development in Latin America; or The role of CSR of Spanish Companies in Latin America, among others), as well as a range of articles on development economics, globalization and sustainability. In addition, he is also director of several social documentaries on development issues and social injustices.
Fernando holds a Ph.D. from the Central University of Barcelona in Economics and Social Sciences; a Master´s from the School of International and Public Affairs (SIPA) of Columbia University specialized in Economic Development and Journalism; and a postgraduate degree in Environmental Management from the University of Barcelona's Institute for Public Economics.
Currently, he is the founder and Director of the Centro de Alianzas para el Desarrollo (www.globalcad.org) and the Academic Director of the Laboratory for the Base of the Pyramid in Spain. He is a professionally accredited partnership broker (Partnership Brokers Accreditation Scheme) and a certified Master Trainer of the IFC-SME Toolkit of the World Bank.
--- TOP ---
BOARD of DIRECTORS
Dan Denison
Dr. Dan Denison is Professor of Management and Organization at IMD in Lausanne, Switzerland. He is also CEO of Denison Consulting, LLC, in Ann Arbor, Michigan with offices in Europe and Asia. Previously, Dr. Denison was an Associate Professor of Organizational Behavior and Human Resource Management at the University of Michigan Business School. He has taught and lived in Asia, Europe, Latin America, and the Middle East.

Professor Denison's work on organizational culture and business performance is well known around the world. His research, teaching, and consulting focus on organizational culture and leadership and the impact that they have on the performance and effectiveness of organizations. Denison has written several books, including Corporate Culture and Organizational Effectiveness, published by John Wiley in 1990. His research has shown a strong relationship between organizational culture and business performance metrics such as profitability, growth, customer satisfaction, and innovation.

He is also the author of the Denison Organizational Culture Survey and the Denison Leadership Development Surveys. These surveys and the underlying models have been used by over 5000 organizations. He has consulted with many leading corporations regarding organizational change, leadership development, and the cultural issues associated with mergers & acquisitions, turnarounds, and globalization.

Dr. Denison is primarily involved in "Catalyst" programs with IMD Learning Network companies such as Canon, EMC, Shell, DuPont, Air France/KLM, Allianz and Metso. These custom-designed programs are targeted to transform the organizations and the individuals who lead them, and are designed to meet the challenges the companies face.

He received his Bachelor's degree from Albion College in Psychology, Sociology, and Anthropology and his Ph.D. from the University of Michigan in Organizational Psychology.
--- TOP ---

Jac Geurts
Dr. Jac Geurts is Professor of Policy and Strategy in the Department of Organizational Sciences at the University of Tilburg, the Netherlands. He also teaches at the TIAS Business School, University of Tilburg. A yearly visiting professor at Cornell's Center for Sustainable Global Enterprise, he teaches a course entitled, "Systems Tools for Sustainable Enterprise: Concepts, Methods and Applications". Professor Jac L.A. Geurts specializes in the use of gaming/simulations for strategy and policy. His primary academic focus is on the processes and tools used in strategic decision making. His area of applied work is the development of sustainable business practices and technologies especially in the area of public health and health care.

Geurts served as Director of IVA, the Tilburg Institute for Social Research. He is also a former President of the International Simulation and Gaming Association. Dr. Geurts has consulted on strategic issues to governments, private companies, and not-for-profit organizations in Europe, USA and Asia. For the period 1987-1991, Dr. Geurts worked with Philips International, Eindhoven as their Innovation Management Consultant for the Department of Corporate Organization and Efficiency. He is currently a member of the Board of Overseers of the BoP Innovation Center in the Netherlands.

He received his PhD in Sociology from Radboud University Nijmegen and was a Fulbright Scholar at the University of Michigan.
--- TOP ---

CONSULTANTS

Vipul Arora
Vipul Arora is founder of Solaron Sustainability Services. Solaron offers Sustainability audits and assessments across 12+ emerging markets including India, Brazil, China, Russia, Mexico, Peru, Chile, Africa, UAE and Eastern Europe with the help of a 75+ analysts based on the ground in these EM's. "Best in Context"™ is a proprietary framework developed by Solaron, to analyze and identify companies that would be future leaders in their respective markets.

An Engineer and MBA by training, Vipul has worked in several industries ranging from IT & IT Enabled Services, Food, Agriculture, Banking, Financial Services, Non-Profit and Logistics in India, US, UK, Mexico and Brazil over the last 12 years. He has strived to incorporate Sustainability in different contexts since 1997. During this time, Sustainability was not widely known or recognized, especially in the Indian and other emerging markets.

From 2004 through 2006, as an Emerging Market Fellow of the Reuters Digital Vision Program at Stanford University he conceptualized 'e-Mandi', an agricultural spot exchange for Indian farmers to help double their incomes and reduce food waste in Indian supply chains. He helped set up this exchange by working with MCX (www.mcxindia.com). This exchange now serves customers in one-third of Indian states through the National Spot Exchange Limited in India.

He later helped Reuters Market Light (RML) as Vice President of Strategy in the roll out. RML shares market prices with farmers on their Cell phones in local language. A Social Entrepreneur at heart, he left Reuters in 2007, to set up Solaron.
--- TOP ---
Julie Battle – Marketing & Communications


Julie Battle has 25 years experience in the marketing and communications industry. She has written and produced award-winning communications for global Fortune 100 companies, regional businesses and national non-profits. She has a strong track record of developing and implementing innovative and integrated communications based on strategic planning. Her skills include strategic and tactical communications planning, creating and managing integrated media campaigns, brand identity and positioning, video/film scriptwriting, producing and writing all forms of media - print, electronic, radio, television, film and video.


In 1994, Julie co-founded Bolger & Battle, a marketing communications business that served a variety of corporate clients including The Dow Chemical Company, Dow Corning Corporation, Motorola, GM and a wide variety of regional businesses. Her areas of work include engineering plastics, silicones, agriculture, construction, fabricated products, human resources, employee communications and healthcare. During this time, Julie served as primary speechwriter and video interviewer for Dow executives, and created global communications in the areas of employee communications, technology, and product sales and marketing.


In 2004, Julie started Goodworks Communications to focus on serving the non-profit community. She initiated a national youth movement that utilized web-based marketing and training and was the featured event at The Office of Juvenile Justice and Delinquency. Her most recent honor was being awarded a FREDDIE at The International Health & Medical Film Competition, which is the preeminent film festival devoted to educational health and medical films. The competition brings together filmmakers from around the world who are dedicated to exploring health-related issues.
Julie is the author of five children's books on recycling, creativity, community history and local legends. She also wrote "Common Sense for Community Change – 3 Radical Truths and 7 Simple Steps." She is an adjunct professor at Northwood University in the advertising and marketing department and has appeared on the CNBC show, "The Big Idea" with Donny Deutsch, as a panel expert.
--- TOP ---
Ram Nidumolu
Ram Nidumolu has more than 20 years of experience in strategy and execution consulting and research with enterprises. He has consulted extensively with leading enterprises such as FedEx, Alcoa, Puma, Clorox, Intuit, and others. He specializes in developing a corporate vision and business strategy for sustainable business and in identifying business opportunities for sustainable innovations.


Ram's thought leadership has appeared in the Harvard Business Review, the Stanford Social Innovation Review and at leading industry consortia such as the Corporate Eco Forum, Business for Environment, and the Natural Capital Coalition. His Sept 2009 Harvard Business Review cover article, "Why Sustainability is Now the Key Driver of Innovation," (co-authored with the late CK Prahalad) accelerated the field of sustainable innovation and won the Emerald 2013 Citation of Excellence Award honoring the 50 most outstanding articles published by the top 300 management journals in the world. Ram is also the lead author of "The Collaboration Imperative," featured in the April 2014 issue of the Harvard Business Review, which describes models and next practices for enabling transformative business collaboration.


Ram is also the author of Two Birds in a Tree: Timeless Indian Wisdom for Business Leaders (Berrett-Koehler 2013). This pioneering book introduces being-centered leadership, which applies ancient wisdom to modern business practices in order to enable sustainable business. It has received glowing reviews from CEOs of leading companies such as Unilever, Patagonia and others. He was previously the founder and CEO of a software services company that provided CRM solutions to the high tech industry. He was also on the business school faculty at Santa Clara University and the University of Arizona for almost a decade. He received his Ph.D. in Management at the Anderson Business School at UCLA.
--- TOP ---
Susan Svoboda
Susan Svoboda is President of the Realia Group, which she founded in 1995. She develops and delivers executive education and strategic change programs focused on integrating sustainability into business strategy. Susan is the co-developer (with Stuart Hart) of the Sustainable Value Lab, a business and environment strategy simulation exercise, which has been run for approximately 5,000 people on four continents.

She has led lab sessions and workshops for managers and executives from companies such as General Electric, Philips, Office Depot, Agilent Technologies, & Daimler Chrysler Services and at universities such as Stockholm School of Economics, University of Michigan, Cornell, Bainbridge Graduate Institute and for NGOs such as USBCSD, WWF and SustainAbility.

She was also an adjunct faculty member at Georgetown University's School of Foreign Service, in the Science, Technology and International Affairs department for nine years. Susan served as the Managing Director of the Corporate Environmental Management Program at the University of Michigan (now the Erb Institute) from 1992-1995.

She holds an MBA from the University of Michigan and a BBA from the University of Wisconsin - Madison.
--- TOP ---

Xiaojian You

Xiaojian is Co-founder and Chairman of China Social Innovation Foundation which promotes new, enterprise-based strategies to address the daunting social and environmental challenges facing China and the world. He also co-founded a US-China university alliance – China Entrepreneur Network – aligning its mission to serve a sustainable future through social innovation. He also launched the China Entrepreneur Forum and was a co-organizer of its inaugural event held at the University of Michigan in 2009 and 2010.
Xiaojian You is also a Senior Manager at the Center for Sustainable Global Enterprise of the Johnson School of Management at Cornell University. He is managing international activities and has played a key role in Green Leap activities in China. He facilitated the establishment of a new Tsinghua Center for Green Leap Research and built a private-public partnership for Green Leap activities in China.

Xiaojian is an Advisory Member of the US-China Economic Development Council in Wayne County, Michigan, the 13th largest county in the US. He helps promote international collaboration between Michigan and China to commercialize innovative technologies and facilitate global investment.

Previously, Xiaojian led several complex industrial projects and was a Certified Quality Engineer with expertise in operations and manufacturing. He also has extensive work experience in China in industries from transportation to financial consulting. He published several articles on sustainable agriculture and economic development, and participated in academic research related to these fields. He graduated with bachelor's degree from Beijing Institute of Technology, and has master's degrees in both Manufacturing Engineering and Agricultural Economics. He received an MBA from the University of Michigan.